Cannabis Seeds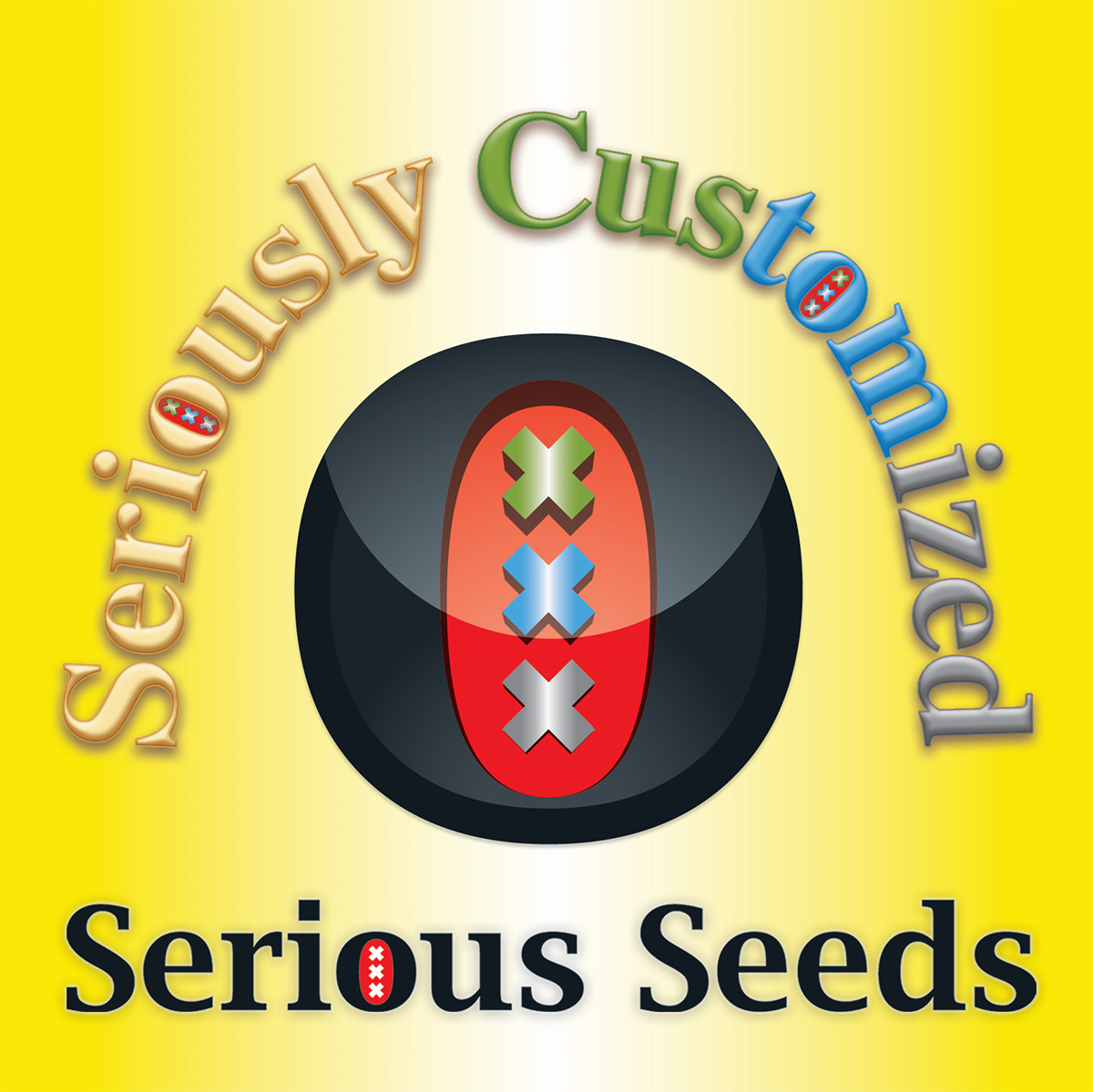 SERIOUSLY CUSTOMIZED – the NEW custom packs EXCLUSIVELY available at our website:
Over the last few years we have received many request from our customers, if it is possible to order a pack of seeds with multiple different strains in it. The most requests came from growers who wanted to try two different varieties from us, but did not have space for two FULL packs of seeds. We put our heads together and came up with a SERIOUS solution for this problem: a SERIOUSLY CUSTOMIZED pack of seeds!
Now the customers can select either two or three different varieties they want to combine into ONE FULL PACK OF SEEDS. They can select freely from our classic strains (= normally in GREEN packaging), our medicinal strains (=normally in BLUE packaging) and our limited edition strains (=normally in SILVER packaging). The selection of the customers is then manually prepared and packed per hand into specially made custom-packaging for SAFE-shipping.
Each pack has an accompanying seedcard which shows the selection of the customer and also has an individual serial-number on it. This serial number enables us to identify the pack as genuine Serious Seeds genetics and must be kept by the customer for later reference in case any quality issues occur. As with all our seeds we guarantee the germination and quality of all the seeds inside a custom pack.
Now our customers can SERIOUSly follow their desires!
Below you can find the 4 different combination possibilities we offer for our custom packs: